What is a Career in Navigation?
Keywords: Navigation, Gyanesh Yadav, Bernhard Schulte Shipmanagement, Second Officer, Navigator, Navigation, Merchant Navy, Seamen, Sailing, Monitoring, Controlling, Career, Career Objective, Career Counseling, Career Planning, Career Options, Career List
---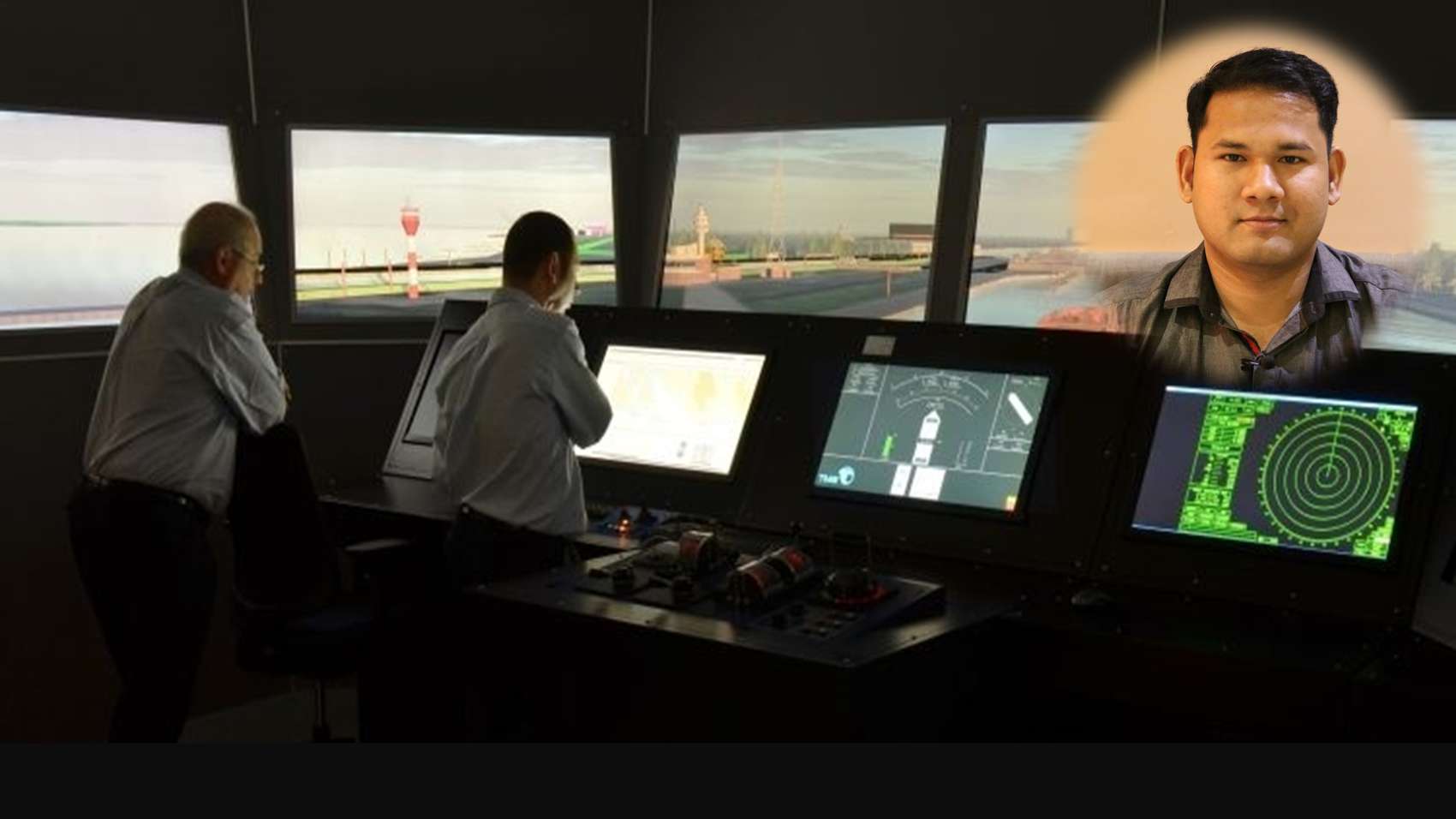 There are many nuances of a Career in Navigation. For me understanding Why I want to choose a Career in Navigation is phenomenally more important than figuring out How to get into Navigation. It had been a while since I was researching about a
Career in Navigation
, when I came across: https://www.lifepage.in/careers/navigation-2
Gyanesh Yadav's professional point of view!
With 8 years & 11 months of professional experience, Gyanesh Yadav understands Navigation. Gyanesh Yadav has worked in Navigation as Second Officer in Bernhard Schulte Shipmanagement Ltd. In Gyanesh Yadav's own words, this is how Gyanesh Yadav got into Navigation:
"After completing Junior College from Ramniranjan Jhunjhunwala College of Arts, Science & Commerce, I had joined Training Ship Chanakya , Nerul for Pre-Sea training and got placed as a Deck Cadet in Bernhard Schulte Shipmanagement Ltd . Since then I am working there and I am the Second Officer in Navigation Department."
Gyanesh Yadav
has a profile in Resume 2.0 format on: https://www.lifepage.in/page/gyaneshyadav
In a video, Gyanesh Yadav has talked about various aspects of a Career in Navigation. Gyanesh Yadav started by explaining Navigation as:
"Navigation is a field of study that focuses on the process of monitoring and controlling the movement of a craft or vehicle from one place to another."
It was an amazing video with great information.
In this video Education was discussed as theoretical topics needed to excel at Navigation, and not as Qualifications needed to enter Navigation. Gyanesh Yadav touches upon these in the Education section of the Video:
Meteorology
Rules & Regulations
Basic Medicare
Geography
Maths
Physics
90% success in real life depends on Skills. It is crucial to understand these.
Gyanesh Yadav then explains why these Skills are essential for a Career in Navigation:
Adaptability
Patience
High Responsibility
Discipline
Positives of this Career are quite interesting.
Gyanesh Yadav believes that the following are some of the Positives of a Career in Navigation:
Travel
Respect
Decent Salary
Challenges define a Career as much as the Positives of the same.
And, Gyanesh Yadav believes that one needs to prepare for following Challenges of a Career in Navigation:
No Social Life
Competition
Sea Sicknesss
Long Working Hours
Natural Calamity
In the final section of the video Gyanesh Yadav talks about How a day goes in a Career in Navigation. This video is by far the best video on a Career in Navigation, that I have ever come across. To see the full Talk, one needs to install the LifePage Career Talks App. Here is a direct deep link of the Video: https://lifepage.app.link/20181117-0002
This video on a Career in Navigation opened my eyes to a completely new perspective and got me interested in LifePage.
Career Counseling
has a new meaning with LifePage. LifePage is the world's most evolved
Career
Platform. You can use LifePage to find your
Career Objective
. LifePage also offers the most comprehensive
Career Planning
process. You can use LifePage to explore more than a thousand
Career Options
. LifePage has the most exhaustive
Career List
. It is truly
Career Counseling
2.0 I think LifePage is doing an amazing job of connecting real professionals with Career seekers. It is truly an amazing innovation in the area of
Career Counseling
. You can learn more about LifePage on: https://www.lifepage.in
I continued with my research on LifePage and thoroughly studied these links to gain more perspective:
---
I also looked out for more information about other Career options and found these great articles:
---
Interesting Career Articles
---
---
If you care for the
success of your child
, then take the Career Oath today: https://www.careeroath.org
---
While browsing through internet, I came across this amazing
Interior Design
practice from the best Design Company in India. Based in Dehradun, they provide architecture, interior, landscape and planning services. Have a look at https://www.aka.net.in/home/Best-Architect-in-Dehradun-India
French Villa in
Ashirwad Enclave, Dehradun
was designed by A K Associates. Have a look at: https://www.aka.net.in/project/sandeep/Best-Architect-in-Ashirwad-Enclave-Dehradun
While browsing through internet, I came across One of the
best Yoga Teacher in Toronto
is: https://tiffanynicholson-smith.com/
And, in case you are interested in
Comment Blogging for SEO
then you should definitely visit this incredible resource: http://www.careercounselling24.online/2021/07/354-best-resources-for-effective-seo.html